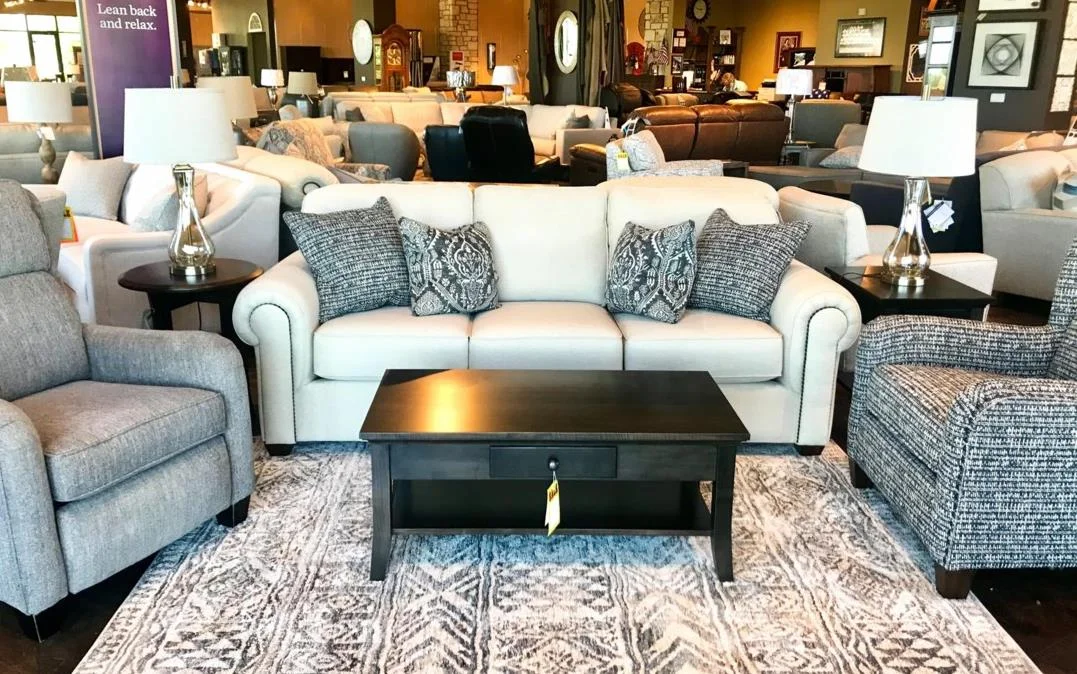 In-Stock Quality Furniture Sales
Our Belleville,IL and Lake St Louis furniture showrooms feature quality furniture ready for immediate delivery. Please call or email for sale pricing.
Mueller Furniture features the largest selection of quality American-made furniture in the St. Louis area as well as select high quality imports. Featured furniture products on this page are typically available for immediate delivery or in custom wood finishes and custom order leather and fabric upholstery. Please call or email for sale prices.